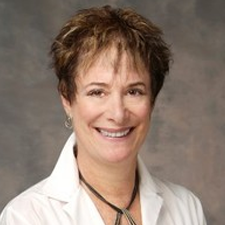 Jan Levy is a former Executive Director of Leadership Tomorrow, a Seattle organization that inspires, prepares, and connects leaders across the public, private, and nonprofit sectors. She knew the moment she joined Leadership Tomorrow that she wanted to work in the field of leadership development and she served as the organization's Executive Director for 29 years.
Jan was named Citizen of the Year by the Municipal League of King County and received numerous other awards including the Woman of Influence award by the Puget Sound Business Journal, Spirit Award from the Urban League of Metropolitan Seattle, and she was also honored by the Girl Scouts of Western Washington as their 2007 Woman of Distinction. In her retirement, she enjoys yoga, dancing, attending theater and listening to jazz. She loves to be outdoors and walks around Green Lake every day.
Here's a glimpse of what you'll learn:
Jan Levy shares her expansive career journey and how it ler her to Leadership Tomorrow
Jan talks about the Leadership Tomorrow program and how it has grown over the years
How being in Leadership Tomorrow changed Andrea Heuston's life
What Jan wishes she knew during the early days of her career in leadership
Jan talks about her mentors, the best piece of advice she has received, and her advice to fellow women leaders on going after their dreams
Jan Levy shares her curiosity on how people will move forward from today's crises
Jan's advice to younger women on handling conflict and stepping up
Jan reveals her business superpower and her work with the Seattle Rotary Foundation board
In this episode…
In order for a community to grow and thrive, it needs to have competent leaders from the private, public, and nonprofit sectors. These leaders have to work together to bring about change for the common good.
The 10-month leadership program offered by Leadership Tomorrow brings together all these players. It allows them to work towards achieving a healthy and resilient community, while also helping women step up into leadership roles.
Andrea Heuston is joined by Jan Levy, a former Executive Director of Leadership Tomorrow in this week's episode of Lead Like a Woman Show where they talk about leadership development and community impact. Jan shares with Andrea her colorful career journey, what she has learned about leadership over the years, and her advice to fellow women leaders on stepping up and taking charge. Stay tuned.
Resources Mentioned in this episode
Sponsor for this episode…
This episode is brought to you by Artitudes Design by Andrea Heuston. Artitudes Design is an award-winning creative agency that has been creating visual communication for Fortune 500 companies for over 25 years. They have worked with notable companies such as Microsoft, Starbucks, Expedia, and have also served startups and nonprofit organizations.
They specialize in connecting speakers with audiences by creating visual value with presentations and through the creation of motion graphics, video, and content.
To learn more about Artitudes Design, visit their website today. Checkout their portfolio to see their previous projects, and contact them today to find out how they can help you bring your business a cut above the rest.