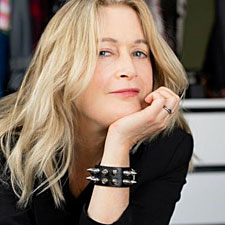 Erin Keam is the Host of Conversations About Closets With My Closest 1000 Friends podcast and has interviewed over 160 women, mainly entrepreneurs, and she interviews them about what they do and why it matters. She loves to showcase and connect women, as she believes they are the answer to everything. The more money they make, the better the world will be.
Erin also offers mentoring and marketing services. There's nothing she loves more than exploring The Shero's Journey with her businesses so they can create content that resonates with clients, strategize ways to develop growth, or clarify core messaging. Her word of the year is "clarity," and that's what she brings to her clients. When not creatively brainstorming, Erin is rewriting sexist lyrics to popular songs and learning to rap.
Here's a glimpse of what you'll learn:
What inspired Erin Keam to start a marketing and mentoring business?
What went right for Erin when she started her business?
Erin talks about her coaching and mentoring work and explains what The Shero's Journey is about
What sparked the idea for Erin's podcast, Conversations About Closets With My Closest 1000 Friends?
What made Erin move to the US from New Zealand?
Why mental health should be a top priority in women's careers
The most impactful piece of advice Erin has received from a mentor — and her inspiring superpower
In this episode…
To become a great leader and businesswoman, you need clarity in everything you do. You need to know what you want, where you are heading, and what steps you should take to get there. In business, you have to understand your target audience in order to create the right marketing messages for them.
One way to do this is to work with professionals and surround yourself with a community of like-minded people. This is what Erin Keam did while growing her marketing and mentoring business. Now, she's an inspiration to professionals everywhere, working with women to help them gain clarity in their lives and realize just how amazing they are.
In this episode of the Lead Like A Woman Show, Andrea Heuston is joined by Erin Keam, the Host of Conversations About Closets With My Closest 1000 Friends podcast, to talk about her coaching and mentoring work and the importance of clarity. Erin also explains how she helps women improve their lives, talks about her podcast, details The Shero's Journey, and explains why mental health is important. Stay tuned.
Resources Mentioned in this episode
Sponsor for this episode…
This episode is brought to you by Artitudes Design by Andrea Heuston. Artitudes Design is an award-winning creative agency that has been creating visual communication for Fortune 500 companies for over 25 years. They have worked with notable companies such as Microsoft, Starbucks, Expedia, and have also served startups and nonprofit organizations.
They specialize in connecting speakers with audiences by creating visual value with presentations and through the creation of motion graphics, video, and content.
To learn more about Artitudes Design, visit their website today. Checkout their portfolio to see their previous projects, and contact them today to find out how they can help you bring your business a cut above the rest.