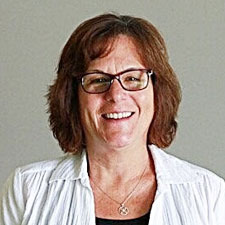 Audrey Darrow is the Founder and CEO of Earth Source Organics, which produces Righteously Raw Chocolate bars. A survivor of breast cancer, Audrey experienced firsthand the debilitating effects of chemotherapy, radical surgeries, and long-term radiation. On her journey to recovery, she was overwhelmed by the expense of the nutritious foods she needed to help her heal. To afford those foods, Audrey took a job at a local health food store. While her body was still dealing with all the negative effects of the treatment, she worked long hours at a painful — and often emotionally draining — job just to be able to eat healthy. This led her to create her first chocolate product in 2007, and Righteously Raw Chocolate and Earth Source Organics began to come to light.
Audrey began the journey of creating and building a manufacturing facility for her organic, raw chocolate line and a co-packing business to help other small businesses get their dreams off the ground. Three months after launching Righteously Raw Chocolate, the most horrific event in Audrey's life happened when her beautiful daughter, Jaymie Rose Darrow, passed away suddenly from a drowning accident. Audrey knew that Jaymie was still very much a part of her vision, and so together in spirit, Jaymie helped her mom follow her dream.
Here's a glimpse of what you'll learn:
Audrey Darrow talks about her award-winning sandwich shop, Le Deli, in San Diego
How battling breast cancer led to the creation of Audrey's first product: a food bar
The value of eating healthy food as an alternative form of medicine
How the life and death of Jaymie Rose has impacted Audrey's business
What has led to the success of Earth Source Organics?
Audrey talks about a pitfall she has faced in her business and what she learned from it 
The product line for Earth Source Organics and where to purchase them
Audrey's superpower and contact details
In this episode…
Every entrepreneur gets excited about starting a new business, despite all the possible challenges they are likely to face in their entrepreneurial journey. There are times when you will hit walls and need to go back to the drawing board. However, in order to grow and scale as an entrepreneur, you must believe in yourself and your businesses.
Growing a successful business involves making the right decisions. Entrepreneurs must be confident, courageous, and believe in themselves, even if other people don't acknowledge their ideas. Audrey Darrow advises entrepreneurs to never allow anyone to define their identity. They should instead believe in their intelligence, their capabilities, and their ideas.
In this episode of the Lead Like A Woman Show, Audrey Darrow, the Founder and CEO of Earth Source Organics, joins Andrea Heuston to talk about her entrepreneurial journey and what she has learned about believing in herself. Audrey also explains how her daughter helped market her young business, what she learned about hiring the right people for her business, and how her hardships have driven her to pursue fulfilling opportunities.
Resources Mentioned in this episode
Sponsor for this episode…
This episode is brought to you by Artitudes Design by Andrea Heuston. Artitudes Design is an award-winning creative agency that has been creating visual communication for Fortune 500 companies for over 25 years. They have worked with notable companies such as Microsoft, Starbucks, Expedia, and have also served startups and nonprofit organizations.
They specialize in connecting speakers with audiences by creating visual value with presentations and through the creation of motion graphics, video, and content.
To learn more about Artitudes Design, visit their website today. Checkout their portfolio to see their previous projects, and contact them today to find out how they can help you bring your business a cut above the rest.