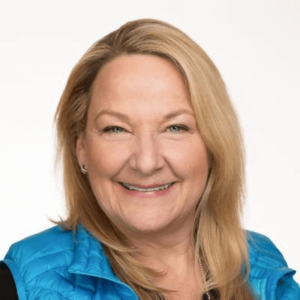 Debbie Oberbillig is the CEO of SuccessView Coaching and Consulting, and she is highly skilled in the business aspects of talent management including coaching, leadership development, facilitation, and organizational program management. Her passion and expertise are to consult with and coach CEOs and corporate leaders, as well as to create and facilitate programs to develop courageous emerging leaders.
Before starting her consulting firm, Debbie was on the executive team of an emerging tech services firm where she assisted in growing the business from startup to a global public company. She is a graduate of the ICS accredited Newfield Network Ontological and Somatic Coaching Program, and she's an Enhanced Narrative Coach Practitioner and Certified Dare to Lead FacilitatorTM.
Here's a glimpse of what you'll learn:
How Debbie Oberbillig's experience of working as a kid helped Debbie in launching her own company
Debbie discusses what it's like to run a business with her husband and why starting a company during a recession is easier
How Allen Partners survived the 2008 recession
Why it's okay to make mistakes and to fail
Debbie discusses why she wish she started doing coaching and consulting earlier
Why Debbie wishes she knew to be more self-aware and intentional earlier in her career
Debbie talks about emotional intelligence and why the story you tell yourself is important to your personal narrative
How you can change your mindset during the COVID-19 pandemic to help you cope
Debbie explains why the best advice she received was about being able to be okay with both the good and the bad times
In this episode…
During a recession or pandemic, it is common knowledge that a number of small businesses struggle to survive and many of them end up going out of business. These are usually very challenging times for businesses and it affects everyone in every aspect: financially, emotionally, and psychologically.
But according to Debbie Oberbillig, new businesses actually thrive during recessions and while things are not really going as wonderfully as you would have hoped, changing your mindset and adjusting the story you tell yourself can not only help you cope, it can help you see the opportunities that are out there if only you look with more scrutinizing lenses.
Debbie Oberbillig is a highly skilled coach and consultant whose companies have survived two recessions. She joins Andrea Heuston, as this week's guest on the Lead Like a Woman Show where they talk about her early start in the entrepreneurial game, why she believes starting a business during a recession is actually a good thing, the importance of controlling your thoughts and feelings, and why she says that it's totally okay to make and embrace failures and mistakes. Stay tuned.
Resources Mentioned in this Episode:
Sponsor for this episode…
This episode is brought to you by Artitudes Design by Andrea Heuston. Artitude Design is an award-winning creative agency that has been creating visual communication for Fortune 500 companies for over 25 years. They have worked with notable companies such as Microsoft, Starbucks, Expedia, and have also served startups and nonprofit organizations.
They specialize in connecting speakers with audiences by creating visual value with presentations and through the creation of motion graphics, video, and content.
To learn more about Artitudes Design, visit their website today. Checkout their portfolio to see their previous projects, and contact them today to find out how they can help you bring your business a cut above the rest.