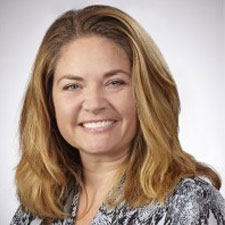 Faith Koen has been in the procurement profession for over 20 years across multiple industries. She is currently the Procurement Manager for Ste. Michelle Wine Estates and she is responsible for overseeing the procurement team and supporting the wineries and facilities that are located in Washington, California, and Oregon. Faith joined the Women of Wine (WoW) Employee Resource Group within Ste. Michelle in 2015 and she currently serves as the Chair of the organization. During her tenure with WoW, she has embraced the opportunity to collaborate and learn from other amazing women in the organization, which has allowed her to grow as a leader and more importantly, a supporter.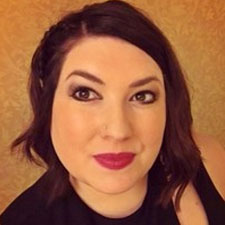 Christina Starr is a communications and public relations professional with 17 years of experience working with luxury brands from hospitality to tourism and wine. Currently, she's the Senior Communications Manager for Ste. Michelle Wine Estates' luxury and imported wine portfolio. She oversees the communications in the U.S. for Champagne and Villa Maria in New Zealand, along with several other domestic and important wine brands. She is also the Vice Chair of Ste. Michelle's Women of Wine (WoW), which supports events and programming to support professional development, collaboration and knowledge sharing within St. Michelle. Christina holds a level two certification from the Wine and Spirits Education Trust and is currently pursuing her level three certification.
Here's a glimpse of what you'll learn:
How Christina Starr and Faith Koen began their careers in the wine industry.
How Ste. Michelle Wine Estates' sustainability goals translate to Faith's work in procurement and Christina's work in communication.
What changes did Ste. Michelle go through in order to address and serve different customer demographics?
How has the wine industry evolved to become more inclusive of women?
Faith and Christina talk about the Women of Wine Employee Resource Group in Ste. Michelle and how it has changed through the years.
The concept of enoughness and how women can deal with imposter syndrome.
Faith and Christina's advice to women who are held back by fear and those who feel like they are not enough.
Faith and Christina talk about their superpowers and share how people can get in touch with them.
In this episode…
Unlike men, most women avoid taking some actions because they feel that they do not know enough about certain subjects for them to make a move. They are unable to recognize themselves as leaders or experts in their fields and they often forget that even being a successful business owner is a continuous learning process that everyone goes through. This failure to see their own achievements and skills as enough puts a limit on them and the things that they can do, and these all stem from one thing: fear.
Fear is a real thing but instead of embracing it and facing it head on, many women allow it to take over their lives. This reaction to fear prevents them from moving forward and learning from potential experiences that can elevate them and propel them towards success. So what can women do to help cope with their own fears and how can they get over their own limiting beliefs and imposter syndrome in order to unlock opportunities in their career and in their life?
Join Andrea Heuston in this episode of the Lead Like a Woman Show as she interviews Faith Koen and Christina Starr of Ste. Michelle Wine Estates to talk about women in the wine industry and how they can assuage their own fears and realize that they are enough. They will also be discussing their company's sustainability goals, what the Women of Wine Employee Resource Group in Ste. Michelle is all about, and how the wine industry has evolved through the years to be more inclusive of women. Stay tuned.
Resources Mentioned in this episode
Sponsor for this episode…
This episode is brought to you by Artitudes Design by Andrea Heuston. Artitudes Design is an award-winning creative agency that has been creating visual communication for Fortune 500 companies for over 25 years. They have worked with notable companies such as Microsoft, Starbucks, Expedia, and have also served startups and nonprofit organizations.
They specialize in connecting speakers with audiences by creating visual value with presentations and through the creation of motion graphics, video, and content.
To learn more about Artitudes Design, visit their website today. Checkout their portfolio to see their previous projects, and contact them today to find out how they can help you bring your business a cut above the rest.