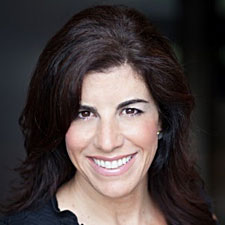 Shauna Swerland is the Founder and CEO of Fuel Talent, a Seattle-based boutique recruiting firm. She started the company in 2013 after having been in the search industry for nearly 26 years. Prior to that, she spent two decades living in San Francisco and New York, opening eight offices, hiring, training, and managing over 100 recruiters all while building lasting relationships. When she returned home to Seattle, she realized there was a market need for a high-touch one-stop-shop that could service multiple recruiting needs within one firm.
Fuel Talent has since been recognized as one of the fastest-growing companies, largest woman-owned companies, and best workplaces in Washington State. In addition to her business, Shauna puts her energy into organizations and people that are helping serve the greater good. She is also an advisor for the University of Washington Women in Entrepreneurial Leadership Program. Outside of work, she loves to travel, spend time with her husband, David, their three beautiful children, and her dog, Marley.
Here's a glimpse of what you'll learn:
What drove Shauna Swerland to start Fuel Talent, and what has led to her success?
Shauna talks about her company's culture, what fuels her, and how the idea for starting the What Fuels You podcast came about
What Shauna is currently doing to help people hire a strong team and scale their businesses
Shauna talks about delegating — and how her team develops structures for her company
The most impactful piece of advice Shauna has received from a mentor
Shauna's recommendations for women looking to do something different with their life
Shauna talks about her superpower and shares her contact details
In this episode…
When running a business, some women tend to avoid taking on big projects because they don't believe that they can get it done in the best way. However, they fail to realize that when executing a project, they don't have to do everything themselves. This is where the power of delegation comes into play; they just need to ensure that they have the best team on board to take care of the different aspects of a given project.
Being a great leader, therefore, means that one does not have to do it all. Sometimes taking the first step is all that is needed. You don't have to know how everything will work out, but you have to be bold enough to begin. If you have a strong conviction about your idea, then you must go for it. Once you take that first step towards your goal, you can delegate, support your team, and lead them to success.
In this episode of the Lead Like A Woman Show, Andrea Heuston is joined by Shauna Swerland, the Founder and CEO of Fuel Talent, to talk about fierce female leadership and thinking big. Shauna discusses her podcast, building her company's culture, and how she helps other entrepreneurs in their hiring process. Stay tuned.
Resources Mentioned in this episode
Sponsor for this episode…
This episode is brought to you by Artitudes Design by Andrea Heuston. Artitudes Design is an award-winning creative agency that has been creating visual communication for Fortune 500 companies for over 25 years. They have worked with notable companies such as Microsoft, Starbucks, Expedia, and have also served startups and nonprofit organizations.
They specialize in connecting speakers with audiences by creating visual value with presentations and through the creation of motion graphics, video, and content.
To learn more about Artitudes Design, visit their website today. Checkout their portfolio to see their previous projects, and contact them today to find out how they can help you bring your business a cut above the rest.