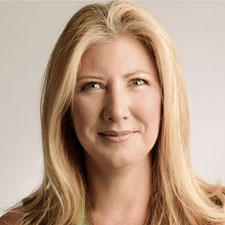 Cherri Prince is the Executive Vice President, Head of Client Growth at Seed Strategy. Since 1990, she has been the strategic brains behind building some of the most successful brands that market to women. She has been awarded 5 Effie awards, the only award in the ad industry based on marketing effectiveness. In 1998, Cherri co-founded an agency with Leo Burnett designed to unlock new insights into women. In this capacity, she honed unique strategies to challenge how marketers think about specific female relevant topics including beauty, motherhood, and aging. Her expertise landed her a consulting role with the creators of the 2000 hit movie What Women Want starring Mel Gibson and Helen Hunt.
In 2016, Cherri joined Seed Strategy, a brand growth acceleration firm that marries creativity and business strategy to grow client business from startups to Fortune 500 firms. She created the SheQ™ Test which is the company's insight and growth initiative to empower clients with insights and strategies to grow their businesses with women.
Here's a glimpse of what you'll learn:
Cherri Prince shares what she loves the most about her work
How Cherri helped Korean mothers change their purchasing decisions
How to ask better questions and get better answers when doing research
Cherri explains how most brands ignore women's purchasing power and fail to produce products ideal for women
Cherri talks about the role she played in the movie What Women Want
Why Seed Strategy's Leading Ladies networking event was started and how it has evolved during the COVID-19 pandemic
Cherri talks about a project that didn't go right and what she learned from the experience
Cherri shares how her mom inspired her to focus on working with women
The best piece of advice Cherri has received from a mentor and her advice to younger women on how they can use their voice for good
Cherri explains why being an optimist is her superpower
In this episode…
Cherri Prince believes that everything in life happens for a reason. Growing up, she didn't see it that way. But as an adult, she has come to appreciate the wisdom behind the words that her mother shared with her early in her life.
In life, there are many things that you'll encounter that may seem like amazing opportunities. But things don't always go as planned and there is always that risk for disappointments to happen. But when things don't go right, what do you do? Especially in terms of your career and your business, how do you turn an upside down situation right side up?
Cherri Prince, Executive Vice President of Seed Strategy is Andrea Heuston's guest in this week's episode of the Lead Like a Woman Show. Cherri shares her marketing expertise with Andrea, why she loves working with and focusing on women in her career, and why it's important to learn to pivot during challenging times. She also talks about Seed Strategy's Leading Ladies Networking Event and how her mother has inspired her to do her work the way that she does. Stay tuned.
Resources Mentioned in this episode
Sponsor for this episode…
This episode is brought to you by Artitudes Design by Andrea Heuston. Artitudes Design is an award-winning creative agency that has been creating visual communication for Fortune 500 companies for over 25 years. They have worked with notable companies such as Microsoft, Starbucks, Expedia, and have also served startups and nonprofit organizations.
They specialize in connecting speakers with audiences by creating visual value with presentations and through the creation of motion graphics, video, and content.
To learn more about Artitudes Design, visit their website today. Checkout their portfolio to see their previous projects, and contact them today to find out how they can help you bring your business a cut above the rest.