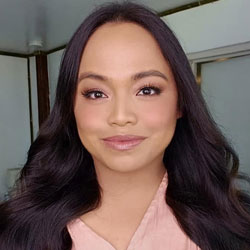 Kate Hancock is a self-made entrepreneur who has built highly successful businesses in less than 10 years. She started these companies from the ground up with no funding, working in various industries such as e-commerce and beauty. Her first venture was an e-commerce web 2.0 business that began when she had only $20. Within one year, it grew to over a million dollars in revenue and eight figures in total sales online.
Kate is a strategist, business advisor, and the award-winning creator of a beauty company that has been nominated as an Inc. 5000 fastest-growing company twice in a row. Her newest and latest venture is Metaverse XYZ, where she sees the opportunity to create collaboration between entrepreneurs in the web 3.0 metaverse, as well as to elevate talented players from Asia looking for an opportunity like no other. Known as "The Pivot Queen" by those who know her tireless work ethic, Kate is a serial entrepreneur, TEDx and international metaverse speaker, and a mom of two amazing boys.
Here's a glimpse of what you'll learn:
What attracted Kate Hancock to the metaverse?
The future of metaverse in business and e-commerce
Kate's advice to women building a business in the metaverse
Kate talks about her upcoming wellness retreat and conference in the Philippines
How Kate immigrated to the US and how she uses her voice to elevate women
The most impactful piece of advice Kate has received from a mentor
How Kate leads like a woman
Kate talks about her immediate goal, her superpower, and contact details
In this episode…
Have you ever considered adopting the metaverse in your business? Do you know what it takes to build a business using virtual reality?
The growth of the metaverse has brought about numerous changes and new opportunities in how businesses are run. Many consumers are embracing the technology to drive more sales, grow business, and scale. Metaverse expert Kate Hancock sees the benefits of virtual reality in onboarding and training employees, virtual work, e-commerce, and providing services in the health and medical sector.
In this episode of the Lead Like A Woman Show, Andrea Heuston is joined by Kate Hancock, a business strategist and advisor, to talk about the future of the metaverse in business. Kate shares details about her upcoming conference on blockchain, what attracted her to the metaverse, and how she uses her voice to elevate women.
Resources Mentioned in this episode
Sponsor for this episode…
This episode is brought to you by Artitudes Design by Andrea Heuston. Artitudes Design is an award-winning creative agency that has been creating visual communication for Fortune 500 companies for over 25 years. They have worked with notable companies such as Microsoft, Starbucks, Expedia, and have also served startups and nonprofit organizations.
They specialize in connecting speakers with audiences by creating visual value with presentations and through the creation of motion graphics, video, and content.
To learn more about Artitudes Design, visit their website today. Checkout their portfolio to see their previous projects, and contact them today to find out how they can help you bring your business a cut above the rest.