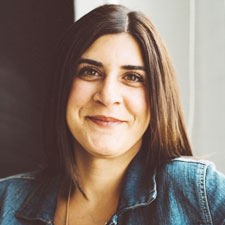 Michelle Venorsky is the Founder of Hello, an engagement agency that helps build relationships between brands and consumers. Michelle, a mother of two, has over 20 years of hybrid PR & social marketing experience, mainly focusing on moms, consumer product goods, and housewares.
Prior to founding Hello, Michelle launched the social media marketing practice at Rosetta Publicis, which was one of the top five digital agencies globally. Before Rosetta Publicis, she spent 10 years at Marcus Thomas in the PR group and launched that agency's social media practice. Michelle once authored the largest food blog in Ohio. She is also a freelance writer for Forbes Travel, an accredited member of PRSA (Public Relations Society of America), and a fellow for The Society for New Communications Research.
Here's a glimpse of what you'll learn:
Michelle Venorsky's inspiration to start her own business
What has led to the success of Hello?
Michelle explains her company's culture and how she supports her employees
The projects Michelle is currently working on
Michelle describes how she's learning to manage her faults to avoid repeating past mistakes
How Michelle leads like a woman, the best piece of advice she received from a mentor, and her advice to fellow women
Michelle talks about getting into food blogging, turning it into a business, and how that experience has influenced her life
Michelle's superpower and her contact details
In this episode…
Is there something you have always wanted to do but are scared to take the first step? What's holding you back? Are you afraid of failing?
The fear of failure holds back many women from doing things they want. However, according to Michelle Venorsky, failure is part of the road to success. In her own company, Michelle admits that she hasn't always known what she's doing and advocates for transparency and honesty when dealing with employees and clients. She advises fellow women not to be afraid to take chances and to seek help from other women—including herself. If you don't try, you'll never know.
Michelle Venorsky, the Founder of Hello, is Andrea Heuston's guest in this week's episode of the Lead Like A Woman Show. Together, they discuss the intersection of running a business and attending to the needs of employees, clients, and family. Michelle also talks about her company's culture, some of the big clients she works with, and her experience being a food blogger.
Resources Mentioned in this episode
Sponsor for this episode…
This episode is brought to you by Artitudes Design by Andrea Heuston. Artitudes Design is an award-winning creative agency that has been creating visual communication for Fortune 500 companies for over 25 years. They have worked with notable companies such as Microsoft, Starbucks, Expedia, and have also served startups and nonprofit organizations.
They specialize in connecting speakers with audiences by creating visual value with presentations and through the creation of motion graphics, video, and content.
To learn more about Artitudes Design, visit their website today. Checkout their portfolio to see their previous projects, and contact them today to find out how they can help you bring your business a cut above the rest.