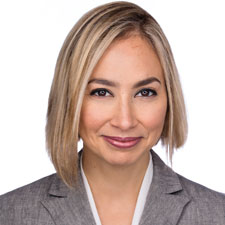 Erika Flora is the Co-founder and CEO of Beyond20, a woman and minority-owned small business services firm focused on transformative IT service management solutions. She has always had a passion for improving how companies manage workflows, deliver products, and serve customers. Erika specializes in many services throughout the IT industry, including digital strategy consulting, training, cybersecurity, program and project management, and software development.
In addition to having over 20 years of IT and project management experience, Erika is also an avid blogger and speaker who champions expanding the opportunities for women and minorities in technology. She lives in Washington, DC, has a background in microbiology, and enjoys biking, reading, sailing, and performing improv comedy when she's not at work.
Here's a glimpse of what you'll learn:
What inspired Erika Flora to start Beyond20, and what led to its success?
Erika's experience working with her husband and how they came up with their company's name
The value of storytelling for brands
Erika talks about her new book and explains how providing training services positively impacted her company
The leadership and communication skills that Erika gained from volunteering and joining an improv group
How Erika supports women in the IT industry
Erika talks about the best lessons she's received from mentors and shares her advice for women working in male-dominated fields
Erika's superpower and contact details
In this episode…
Despite all the current hype around diversity and inclusion, many women still don't take an active role in going for what they want, especially for those who work in male-dominated fields. Therefore, many leadership positions end up going to men even when there are women who are equally qualified, skilled, and talented.
After working in two predominantly male fields, entrepreneur Erika Flora advises women to speak up and embrace new opportunities as they come along. According to Erika, women deserve a seat at the table as much as the men they work with—so don't be afraid to pull up a chair. She also encourages women to embrace their curiosity and accumulate as much knowledge as they can.
In this episode of the Lead Like A Woman Show, Andrea Heuston is joined by Erika Flora, the Co-founder and CEO of Beyond20, to talk about supporting women in IT and giving back. Erika shares what it was like starting a company with her husband, how providing training services affected her business's growth, and why storytelling is important for your brand. Plus, she offers up her tips for women working in male-dominated occupations. Stay tuned!
Resources Mentioned in this episode
Sponsor for this episode…
This episode is brought to you by Artitudes Design by Andrea Heuston. Artitudes Design is an award-winning creative agency that has been creating visual communication for Fortune 500 companies for over 25 years. They have worked with notable companies such as Microsoft, Starbucks, Expedia, and have also served startups and nonprofit organizations.
They specialize in connecting speakers with audiences by creating visual value with presentations and through the creation of motion graphics, video, and content.
To learn more about Artitudes Design, visit their website today. Checkout their portfolio to see their previous projects, and contact them today to find out how they can help you bring your business a cut above the rest.