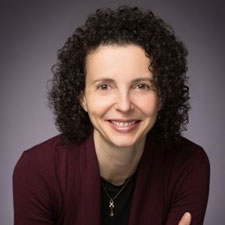 Adi Klevit is the leader and visionary behind Business Success Consulting Group. Her 25 years of knowledge and experience as a trained industrial engineer, management consultant, and business executive gives her a unique understanding of the challenges that businesses face. She utilizes her practical know-how and wisdom to successfully help organizations and companies of any size to dramatically improve their efficiency and performance.
By leveraging her ability to understand business processes and people, drawing on her high-caliber skills, and utilizing her knowledge and experience on vital areas of personnel management, finance and operations, Adi can help virtually any business owner to achieve their goals and bring order to their lives.
When she isn't busy running the Business Success Consulting Group or directly working with clients, Adi enjoys spending time with her husband and son, volunteering in the community, traveling, being outdoors and cooking healthy food.
Here's a glimpse of what you'll learn:
Adi Klevit talks about her inspiration for starting her own firm, what led to its success, and why she decided to start a new chapter in Bend, Oregon
How Adi empowers business owners to scale their company and how she decides on who to work with
How having systems and processes in place can help business owners avoid being dependent on key employees
Adi shares how she addresses problems in her company and what she has learned from them
The most important characteristic of a good leader and the most significant barrier for women when it comes to good leadership
Adi explains why your network is your net worth
The mentors Adi has had and the best piece of advice she has received from them
Why Adi is a firm believer of mentorship and her advice to fellow women leaders and business owners
How Adi uses YouTube to learn and improve her skills
Adi shares why her superpower is bringing order to chaos
In this episode…
Adi Klevit is a successful woman who surrounds herself with people who trust and believe in her. She believes in the power of networking and building connections because she recognizes how powerful these can be in different aspects of your life, particularly in business.
Adi is also a firm believer of having a support group, especially for female leaders. She explains that it's important to have a group of people who knows what you're doing and can offer you support when you need it. This, along with continued learning through books and mentors, can help spell you become the kind of leader that you want to become.
In this episode of the Lead Like a Woman Show, Adi Klevit, the Co-owner of Business Success Consulting Group, joins Andrea Heuston to talk about the benefits of networking and how your network can potentially determine your net worth. Adi also discusses how she helps fellow women leaders in scaling their businesses, why having systems and processes in place is good for any business, and what it takes to become a good leader. Stay tuned.
Resources Mentioned in this episode
Sponsor for this episode…
This episode is brought to you by Artitudes Design by Andrea Heuston. Artitudes Design is an award-winning creative agency that has been creating visual communication for Fortune 500 companies for over 25 years. They have worked with notable companies such as Microsoft, Starbucks, Expedia, and have also served startups and nonprofit organizations.
They specialize in connecting speakers with audiences by creating visual value with presentations and through the creation of motion graphics, video, and content.
To learn more about Artitudes Design, visit their website today. Checkout their portfolio to see their previous projects, and contact them today to find out how they can help you bring your business a cut above the rest.