[Year in Review] Celebrating Courageous Leaders and Their Moving Stories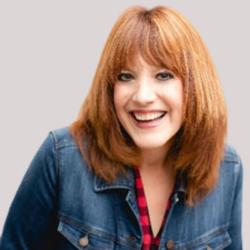 Andrea Heuston is the CEO and Creative Principal of Artitudes Design, an award-winning creative agency. She has over 20 years of experience in the design industry and has won several awards such as the Puget Sound Business Journal's 40 under 40, the Annual Enterprising Women of the Year Awards for Enterprising Women Magazine, Cambridge Who's Who, and the Key4Women Achieve Award.
Andrea holds a degree in communications and design from the University of Washington. She is a speaker, author, and a volunteer who helps plan, purchase, prepare, and serve meals for the members of The Matt Talbot Center. Andrea is also the host of the Lead Like a Woman Show where she features top women leaders in order to share their inspirational stories on life and leadership.
Here's a glimpse of what you'll learn:
Andrea Heuston talks about her interview with Lorrie Morgan, Natasha Miller, and Dame Stephanie (Steve) Shirley
Andrea's 100th episode
Top negotiation and dispute resolution tips from Mori Taheripour
The lessons Andrea learned from Susan Drumm and Joyce Shulman
Andrea describes her podcast series about men who support women
What Andrea learned from chatting with Kati Quigley and Lisa Riggs
Andrea's interview with Rosalyn Taylor O'Neale, the authors of the book Tales From the Trenches, Stephen Shortt, Dr. Amy Morrison, and Riah Gonzalez
How Andrea was able to interview Vicky Heldreich Durand
Dr. Jeremy Weisz's superpower
In this episode…
Having hosted many guests on the Lead Like a Woman Show, Andrea Heuston has learned numerous lessons about leadership, growing a business, and supporting other entrepreneurs.
Over the last year, she has talked with inspiring women who have overcome many challenges to build billion-dollar businesses and conquer their fears. Andrea has also interviewed various men who work tirelessly to support women and level the playing field across gender lines. This past year's lineup includes powerhouse entrepreneurs and thought leaders like Rosalyn Taylor O'Neale, Warren Rustand, and Dame Stephanie (Steve) Shirley, who have been empowering and elevating others to greatness.
In this episode of the Lead Like a Woman Show, host Andrea Heuston is joined by Dr. Jeremy Weisz, the Co-founder of Rise25, to talk about some of the most impactful interviews she has hosted over the last year. They discuss tips for building a business, supporting women in leadership, and the power of the mindset. Tune in to hear remarkable stories from incredible go-getters around the world!
Resources Mentioned in this episode
Sponsor for this episode…
This episode is brought to you by Artitudes Design by Andrea Heuston. Artitudes Design is an award-winning creative agency that has been creating visual communication for Fortune 500 companies for over 25 years. They have worked with notable companies such as Microsoft, Starbucks, Expedia, and have also served startups and nonprofit organizations.
They specialize in connecting speakers with audiences by creating visual value with presentations and through the creation of motion graphics, video, and content.
To learn more about Artitudes Design, visit their website today. Checkout their portfolio to see their previous projects, and contact them today to find out how they can help you bring your business a cut above the rest.