[Women of EO Series] The Power of NO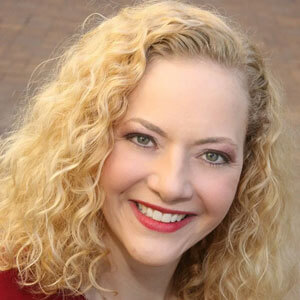 Dr. Kristin Kahle, aka Dr. K, is the CEO and Founder of NavigateHCR, a full-service Affordable Care Act (ACA) and compliance technology company. In 2014 and 2015, she was awarded the "Most Influential Woman in Benefits" by Employee Benefit Advisor. More recently, Dr. K was nominated for the San Diego Business Journal Top Tech Award 2019, for the technology developed by NHCR.
Highlighting her experience as a serial entrepreneur, speaker, coach, and mentor, Dr. K has published 'NOtivation: Use the Power of NO to Make Your First Million Dollars', a transparent and honest guide to how she used the power of no to make her first and second and third million.
Dr. K holds a Doctor of Business Administration (DBA) from Argosy University, an MBA from the University of Phoenix, and a Bachelor of Business Administration from Pine Manor College.
Here's a glimpse of what you'll learn:
What motivated Dr. Kristin Kahle to write her book, 'NOtivation: Use the Power of NO to Make Your First Million Dollars'
Dr. Kahle shares the story of her brother Jason got diagnosed with leukemia and how it impacted her life
How Dr. Kahle embraces her femininity, owns her power, and how she interacts working in a male dominated world
Dr. Kahle talks about her mission of protecting American businesses and helping female business owners
Dr. Kahle discusses her work as a coach, mentor, and why she empowers other women business owners
What Dr. Kahle wishes she knew as she was starting out and her 3 tips for running a successful business
How Dr. Kahle helps her team manage their time and the skills she looks for when hiring someone
Why being given a chance stuck to Dr. Kahle and how it affects her until today
Dr. Kahle talks about her creative side, being an includer, and why women should get rid of negative thoughts
Kristin explains what a 'double-double' means
In this episode…
At the tender of 5, Dr. Kristin Kahle was a strong willed little girl who wanted to save her brother's life by donating her bone marrow. Jason had been diagnosed with leukemia and tests showed that Kristin was the perfect match.
However, her family was not too keen on her being a donor, but she persisted despite repeatedly being told "No", and her persistence paid off. This experience led her to become more determined and her strong will enabled her to be a great basketball player in college and eventually, she went on to become a successful entrepreneur. She set up and sold 3 successful businesses and now, she coaches and mentors other women business owners on how to create their own success story.
In this episode of the Lead Like a Woman Show, Andrea Heuston gets to interview Dr. Kristin Kahle about the power of 'NO. Listen in as they discuss Dr. Kahle's reasons for writing a book, how being able to say "NO" can motivate you to succeed, how she has thrived in a male-dominated field, and why Dr. Kahle believes it is important for women to put a stopper on negative thoughts. Stay tuned.
Resources Mentioned in this Episode:
Sponsor for this episode…
This episode is brought to you by Artitudes Design by Andrea Heuston. Artitude Design is an award-winning creative agency that has been creating visual communication for Fortune 500 companies for over 25 years. They have worked with notable companies such as Microsoft, Starbucks, Expedia, and have also served startups and nonprofit organizations.
They specialize in connecting speakers with audiences by creating visual value with presentations and through the creation of motion graphics, video, and content.
To learn more about Artitudes Design, visit their website today. Checkout their portfolio to see their previous projects, and contact them today to find out how they can help you bring your business a cut above the rest.