It's Easier Than It Looks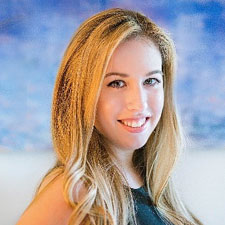 Jennifer Rotner is the Founder and CEO of Elite Creative and its companies, Elite Editing and Elite Authors. Elite is a woman-owned, full-service content and publishing services firm that offers editorial, writing, and creative support for companies of all sizes, from small businesses and nonprofit organizations to Fortune 500 companies, as well as for independent authors at every stage of the publishing journey. Elite has a team of more than 225 people worldwide, including both full-time staff and freelance writers and editors who have all worked remotely since the business began.
Jennifer has won several business awards including the Stevie Award for Best Website and the Daily Record's Most Admired CEO Award. In 2021, Elite made the Inc. 5000 List of the Fastest Growing Companies in the US. Jennifer lives in Baltimore, Maryland with her husband, son, and 18 chickens.
Here's a glimpse of what you'll learn:
What inspired Jennifer Rotner to start Elite Editing and how being fully remote led to the growth of the company
The most obscure fact about New York City
What went right when Jennifer created Elite Editing during a recession and how losing a big client impacted her business
How Elite Authors was started and how Elite Creative made it to the Inc. 5000 list
How Jennifer helps authors through Elite Editing and Elite Authors
Jennifer talks about the most impactful piece of advice she has received from a mentor
What Jennifer is currently focused on — and her advice to women looking to start something on their own
Jennifer talks about her superpower and shares her contact details
In this episode…
How resilient are you as a business owner or leader? How patient and persistent are you in growing and scaling your business, despite all the challenges you face?
In order to create sustainable growth for your business, those are some of the key skills you need. You cannot afford to give up when hard times hit. Jennifer Rotner believes in the power of having a supportive community that will hold your hand and offer advice whenever you feel overwhelmed. You should also think about the long-term growth of your business and avoid concentrating on quick wins that tend to be short-lived. Your future, the future of your business, and the future of your team depend on it.
In this episode of the Lead Like A Woman Show, Andrea Heuston interviews Jennifer Rotner, the Founder and CEO of Elite Creative, about how being resilient and patient can help you create value from tragedy. Jennifer shares the story behind the founding of her two businesses and explains how she grew them to make it to the Inc. 5000 list. She also talks about helping authors with editing and the benefits of being part of a community. Stay tuned.
Resources Mentioned in this episode
Sponsor for this episode…
This episode is brought to you by Artitudes Design by Andrea Heuston. Artitudes Design is an award-winning creative agency that has been creating visual communication for Fortune 500 companies for over 25 years. They have worked with notable companies such as Microsoft, Starbucks, Expedia, and have also served startups and nonprofit organizations.
They specialize in connecting speakers with audiences by creating visual value with presentations and through the creation of motion graphics, video, and content.
To learn more about Artitudes Design, visit their website today. Checkout their portfolio to see their previous projects, and contact them today to find out how they can help you bring your business a cut above the rest.